A Simple Simple Short Shot
Did Instagram just acknowledge that SnapChat is a concern?
Or did they just slow the growth of the millennial user's favourite social media platform?
Yesterday, Instagram announced that they copied Snapchat and released a 'story' function on their popular photo sharing social network. A user can now assemble small clips and photos throughout the day as a mini slideshow/film that vanishes on a creeping 24 hour schedule — it is almost identical to the popular story function and filters which now represents a large part of Snapchat's appeal.
THIS IS ABOUT A FORMAT, AND HOW YOU TAKE IT TO A NETWORK AND PUT YOUR OWN SPIN ON IT.
– INSTAGRAM CEO KEVIN SYSTROM
Currently, Snapchat's great appeal for marketers is that the platform has the second highest daily usage per minute behind only Facebook. Over 1/3 of the content consumed on Snapchat comes from the stories which by their very nature increase the frequency with which users return to the platform and their duration on it. Instagram must love stories for all those reason, plus they are in a much more lucrative position to profit from it because they already have an established advertising platform. Why put your story on Snapchat when you already have Instagram open and you have a larger follower and engagement base?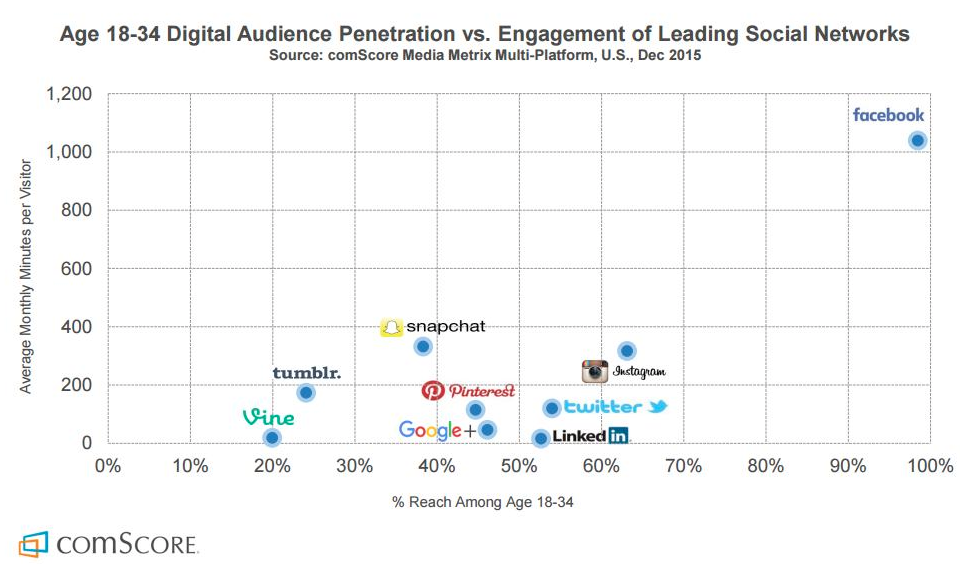 As the stories become a more mature product, we can expect that Instagram will follow Facebook's lead and experiment with mid roll ads in their user created content, manufacturing a potentially massive revenue opportunity as well as providing advertisers into the most intimate moments that friends share amongst themselves — an extremely influential and transformative area for a brand to exist.
Snapchat is in a unique position where they now have 100 million unique daily users (a fifth of Instagram) and serve more video views per day than Facebook. Snapchat suggests that they reach 41% of all 18-34 year-olds in the United States. But, for most brands Snapchat remains a high maintenance social network that doesn't have a clear way of gaining entry through advertising (think Facebook before pages), which is the opposite of what has made Instagram so appealing for marketers.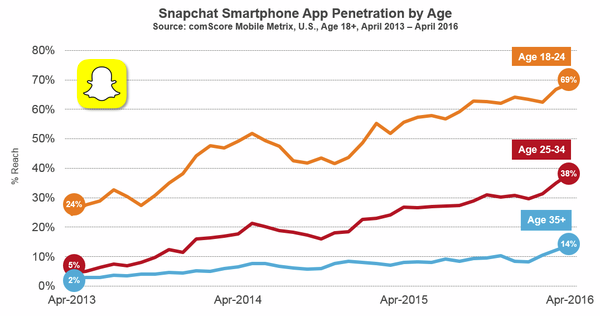 It will be interesting to see how these two very different companies handle "the same concept" and similar user generated content, differently. Snapchat is built around intimate onboarding experiences while Instagram has typically been a more curated environment where stats and comments are a thing. Can Snapchat continue to add users while Instagram profits off the special sauce? We wait.