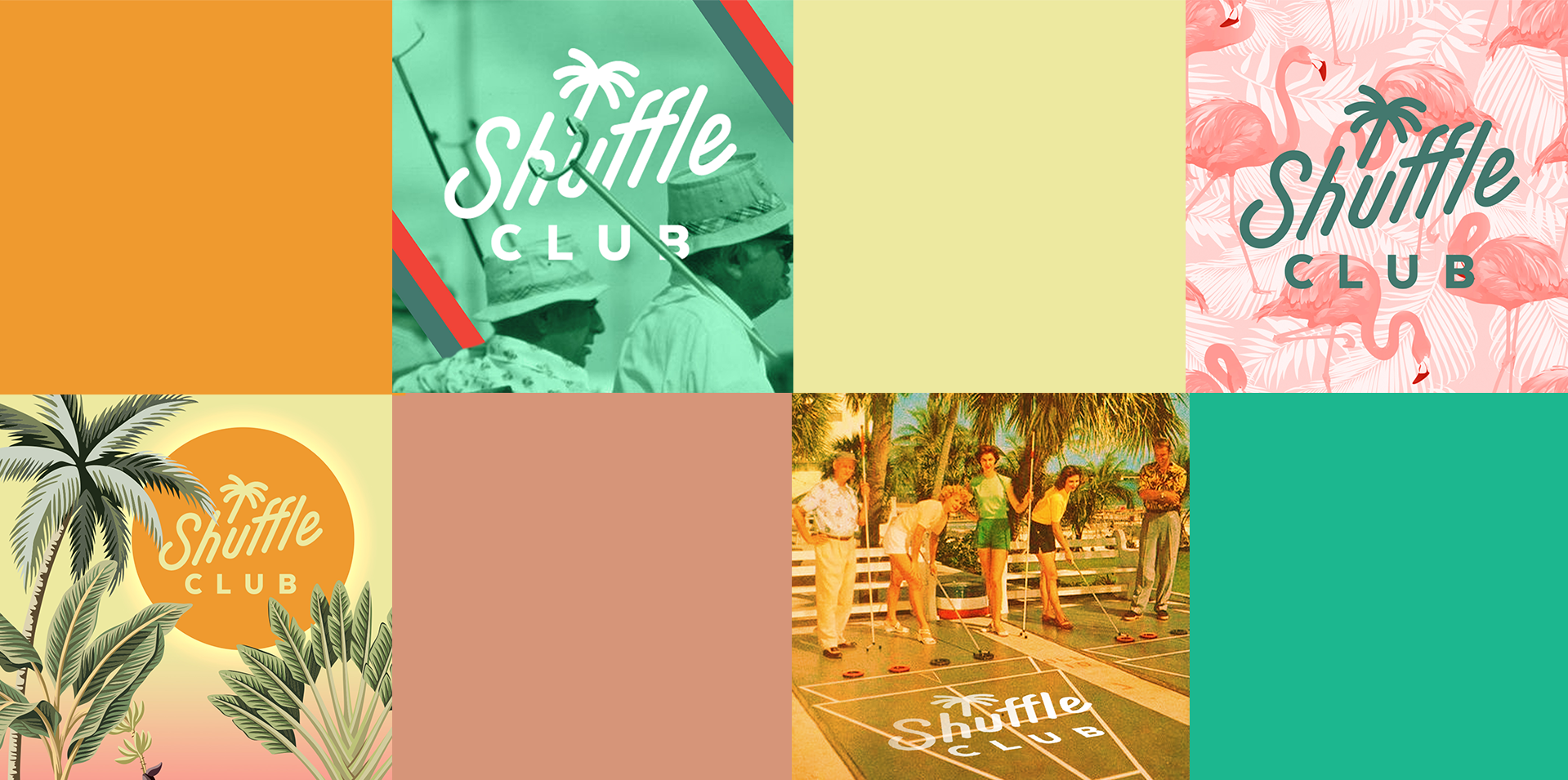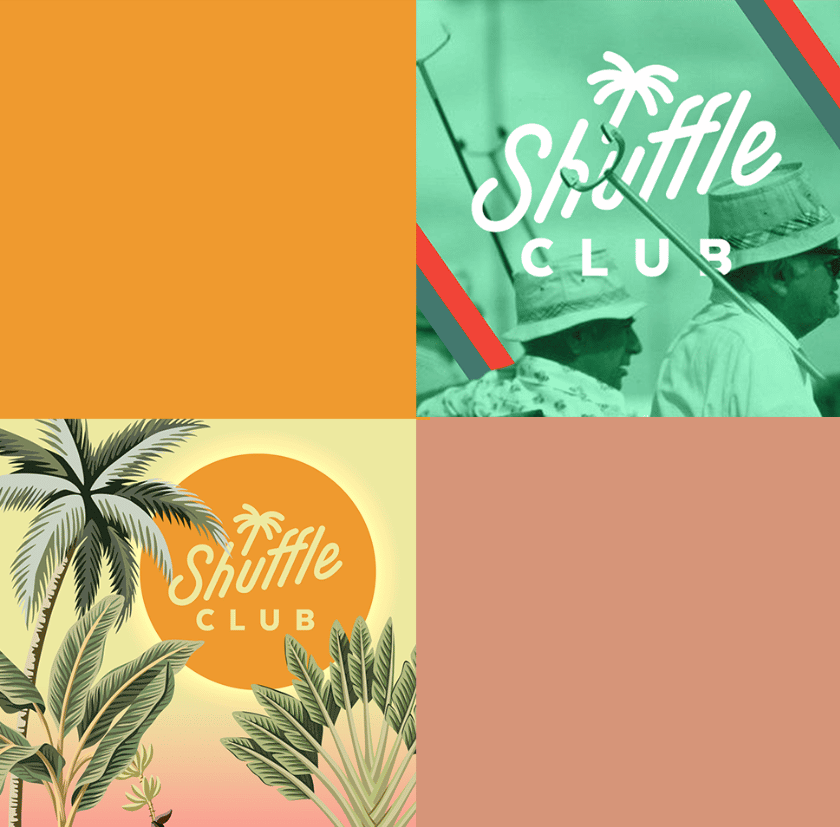 Branding, digital, and Interior concepts for a shuffle board room and tiki-style speakeasy
How do you recreate Palm Springs 1976 or Arizona 1987 but make it cool for the contemporary IG crowd?
Interior design (wallpaper)
Launch (all print, ads, and digital)
Print material (menus, flyers, and posters)
Brand guidance
We helped our friends open up one of the most exclusive clubs in Calgary. The motif was pretty clear, but we believe that our influence helped really bring the brand identity home.
Shuffle Club is a basement speakeasy that required a nice bright influence that could speak to the IG and TikTok crowds, while also resonating with the corporate teams that wanted to rent it out for private parties, games, or events.

Art director Jfry Craig thought that there was an opportunity to turn this into an environment that seemed like a resort with activities included. We decided to make the aesthetic really minimal, with palm trees and a limited colour palette. The end result was a terrific combination of contemporary design with throw-back aesthetic that speaks to notions from eras past.
Outside of the above, we also included strong angular lines and circles to make sure that it was understood that Shuffle Club was without a doubt one of the most important places to attend in Calgary because of it's contemporary take on "retro artwork". Come get a rum drink, play some games, enjoy the ambiance. Welcome to Shuffle Club.