Educational Calgary Web Design
Bow Valley College has a variety of website development, graphic design and branding needs. We provide digital marketing strategies, search engine optimization, and marketing services to the school.
In particular, we assist Bow Valley College with:
Brand development and design for online marketing
User experience design and development
Custom content management systems
Responsive open source Drupal website design
We've worked with Bow Valley College for over six years, assisting them with everything from mission & vision statement creation to brand development. Our website development services transform their brand and online presence.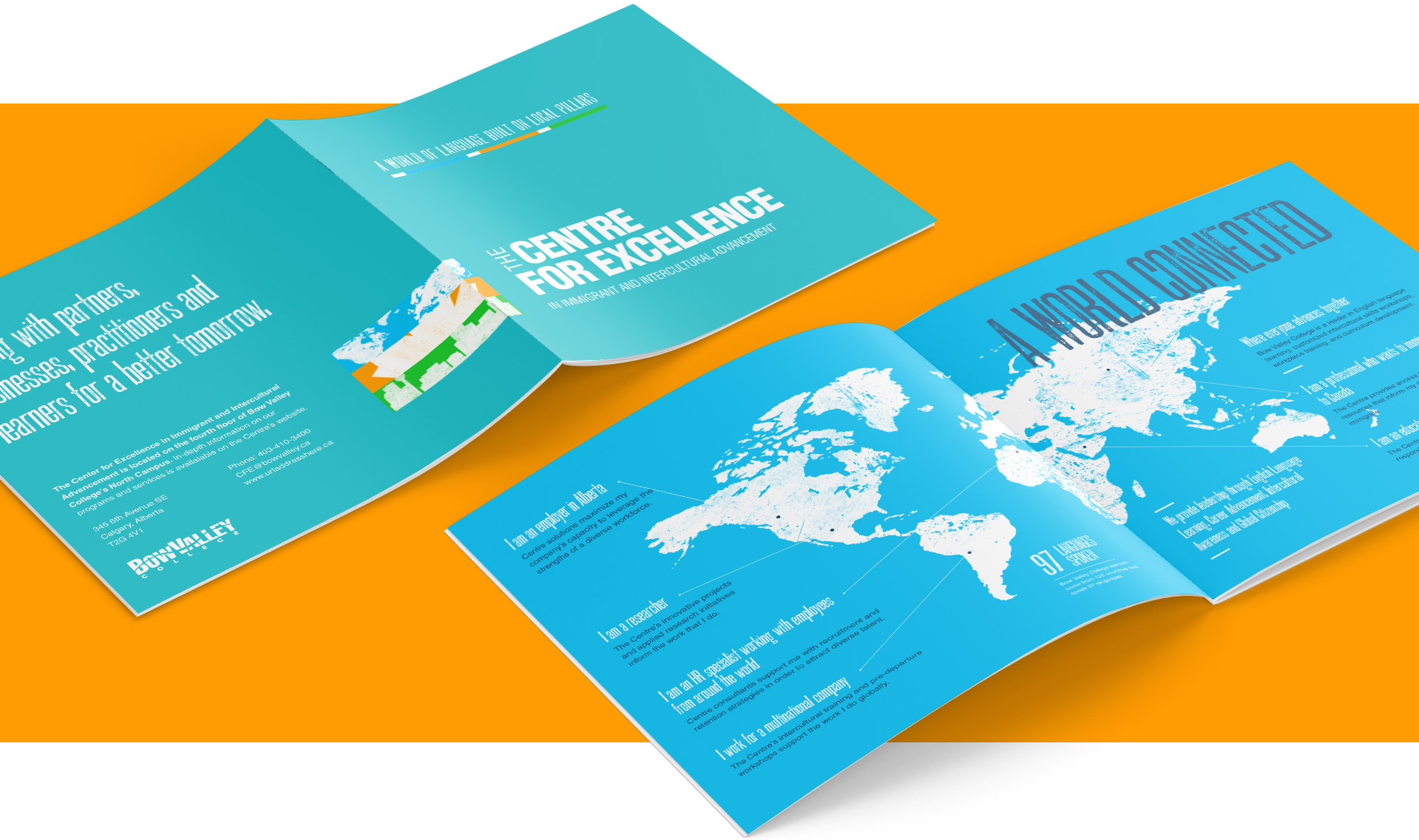 RESPONSIVE WEBSITE DESIGN
Bow Valley required a new website design and offline content for English as a second language programs as well as an online pedagogy platform. The program received numerous awards for its global academic aspirations and responsive website integration. We created their Calgary web presence using Drupal's open source content management system.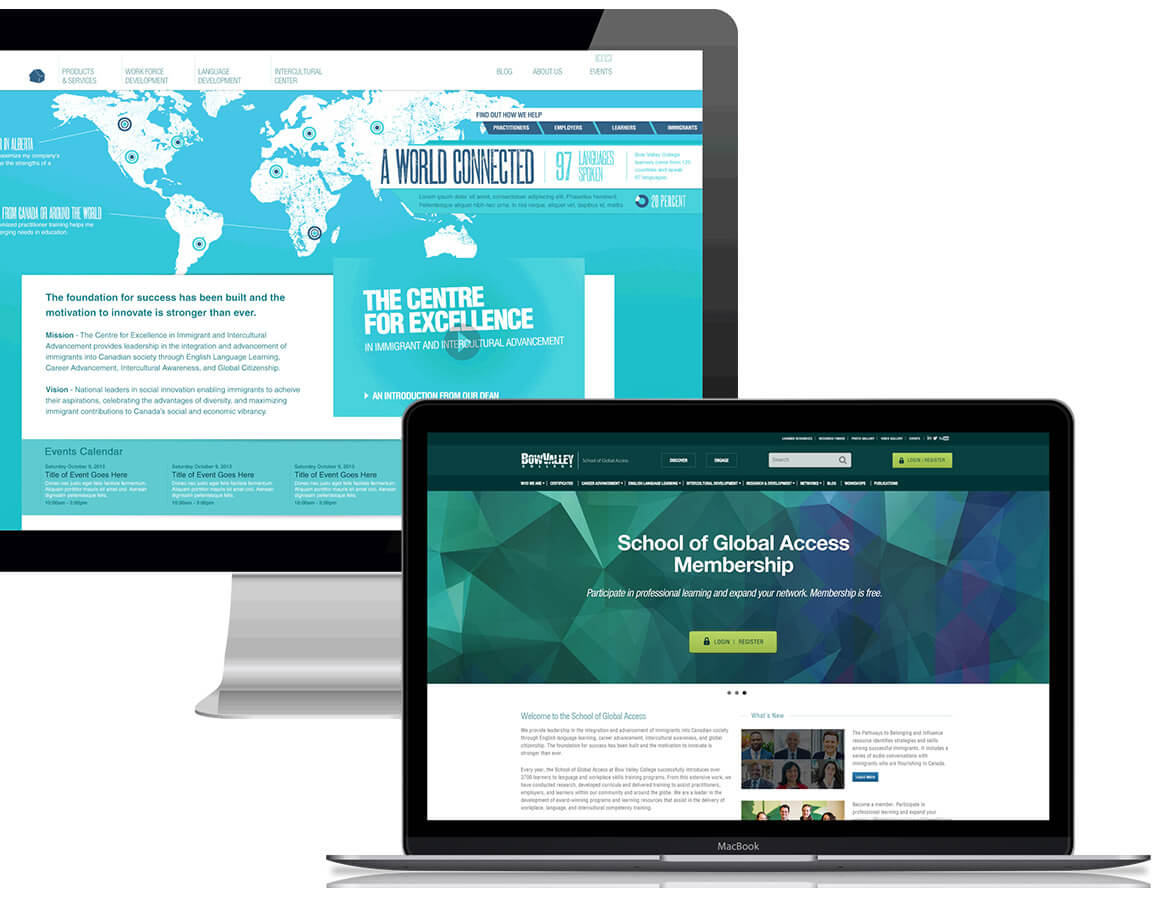 We also had the opportunity to help Bow Valley College develop a brand for the new faculty, The Center for Excellence. We developed an accessible brand aesthetic and responsive website design that matched the look and feel of the recent downtown campus redevelopment in Calgary, Alberta.