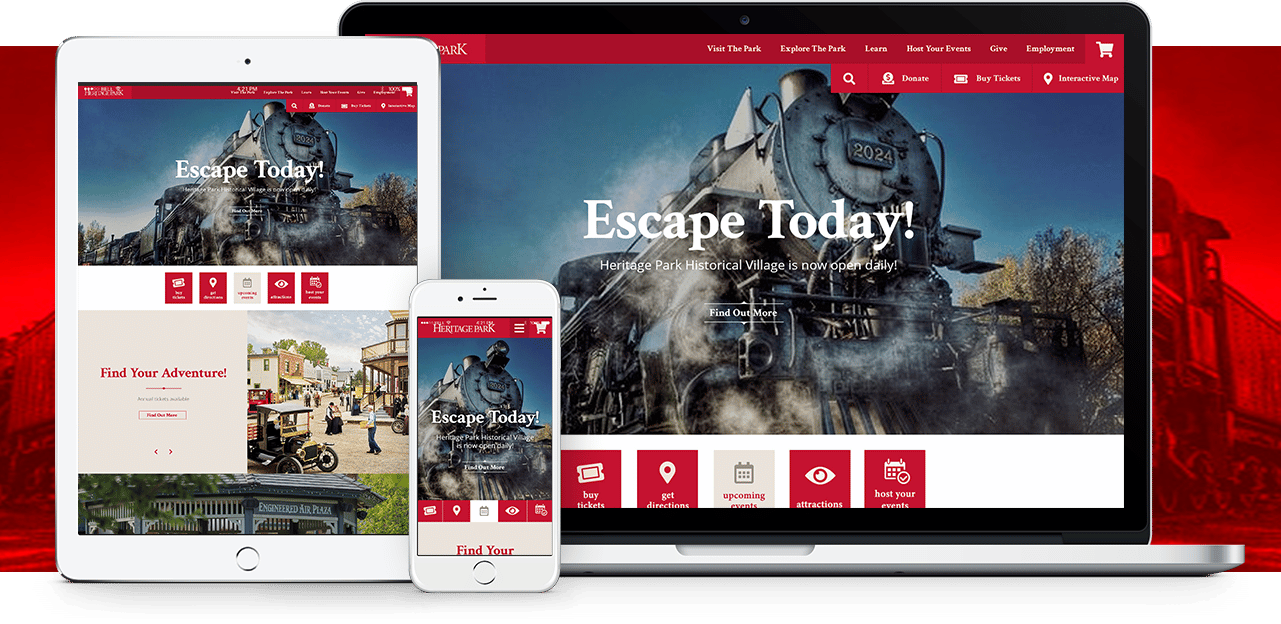 Tourism website and ticketing system implementation
Heritage Park is Canada's second largest living history museum, it is one of Calgary's most visited tourist attractions, with their website receiving millions of hits a year from both local and international consumers.
Website Development
Ticket Sales Integration
Live Map Usage For Onsight Users
Accessibility Requirements
Simple Simple built and maintains a web marketing platform that requires a separate multi-faceted ticketing system with complete digital and email integration for users from across the globe.
The platform needs first class accessibility because it is the primary revenue and communication center for the tourist destination.
From a revenue perspective, the transaction system needs to be four tiered (seasonal subscription, daily passes, group passes, and unique event passes). Once a transaction is complete, all users receive follow up email tickets and then Heritage Park can internally burn those tickets while opening their funnel to remarket to users who might have attended specific "category" events, leveraging user data to create return visits.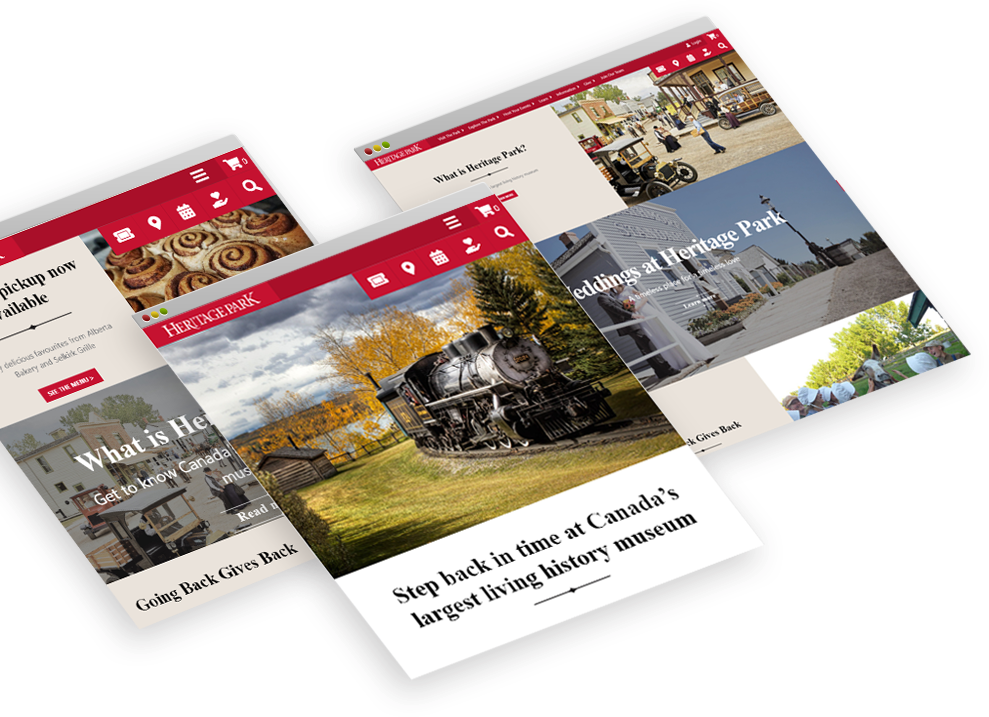 100% Responsive and Accessible Design
It was very important that this site was completely responsive because of the wide variety of users and their needs. Some people are planning a trip to the park on their desktop/laptop, while others are already at the park looking for information on their phone.
Accessibility was also a huge concern in the design of the site. After looking at the demographics of the users, it was obvious that the typography needed to be bold and high-contrast, while the buttons needed to stick out from all other screen elements. This site qualifies in the top percentile of WCAG 2.1 accessibility.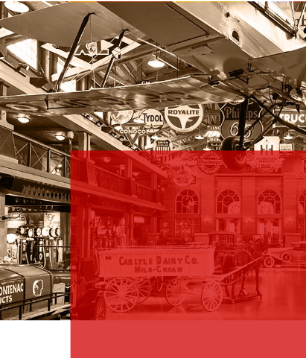 Design Pays Homage to History and the contemporary experience
The museum will remind you of the website!
We intentionally designed the site to help people feel like they were walking through the all the different exhibits available at Heritage Park.
Some of the greatest relics from the past century are available to be viewed at Heritage Park, and Simple Simple's goal was to bring them to life for users who were both exploring the destination as a venue for local (or destination travel), but also to help people navigate the park when they were on-site.