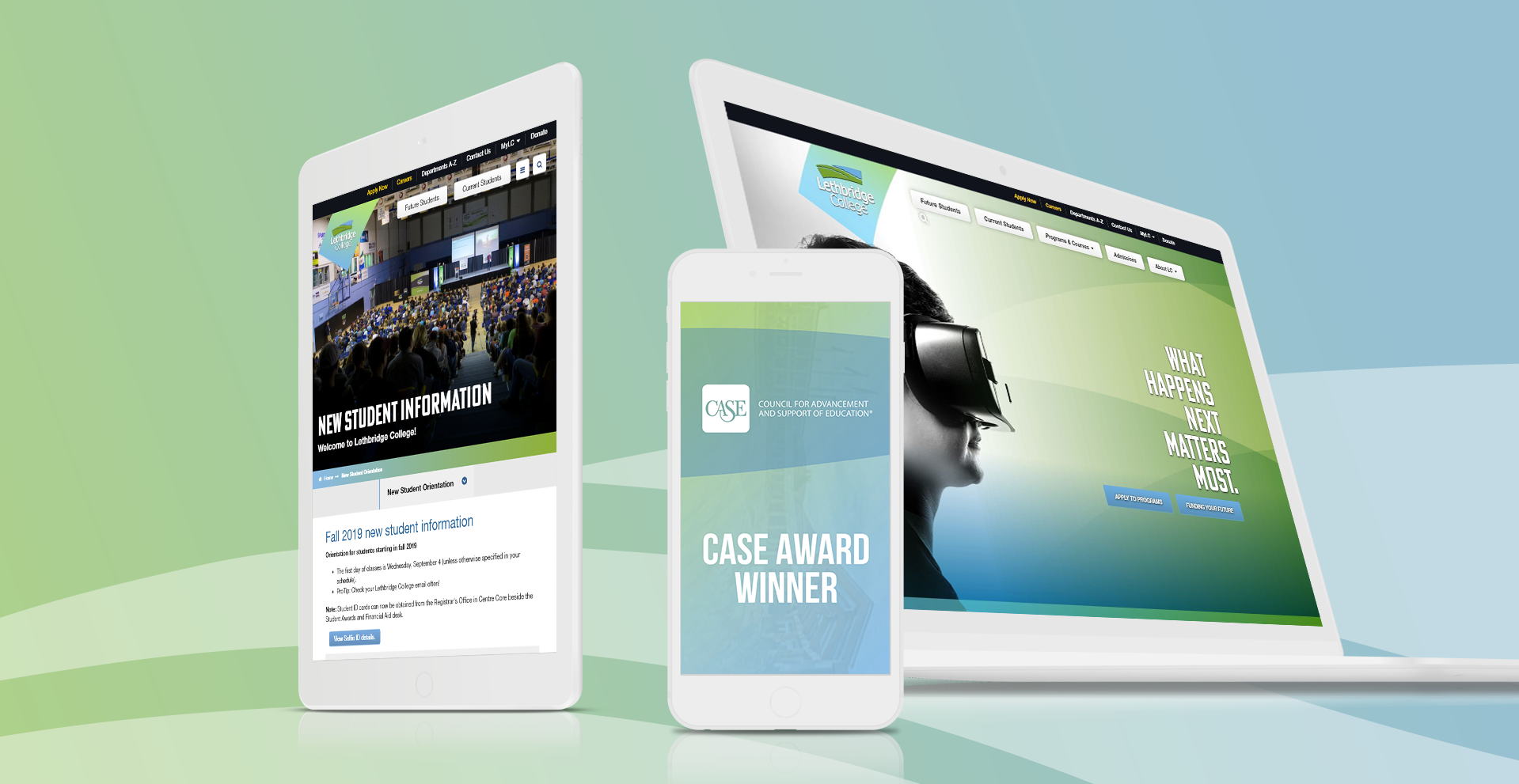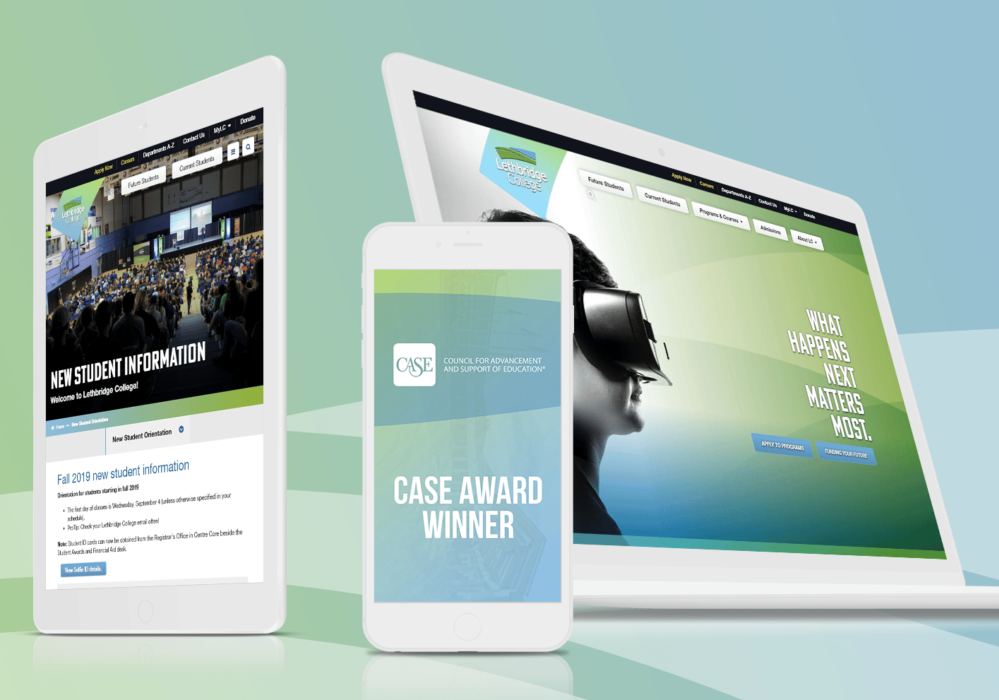 Website, ad buy, and report development
Our goal was to get more people going to school and trying to quantify that concept with data reporting based on ads and website development.
Award winning website development
SEM program creation and marketing campaign integration
"Living Reports" for advanced benchmarking and result analysis
This was Simple Simple's second CASE award winning website, following in the success of our Bow Valley win.
We worked hand-in-hand with the marketing department to make sure that their designs could be realized into a DRUPAL platform, but also provided best-in-class SEO and administration tools.
An ad buy platform was created that addressed many of their internal attribution concerns so that performance and reporting could be effectively communicated.
Ad buying and analysis for increased registration
We purchase search and social ads for Lethbridge College to assist them with filling up new course offerings. This involves using different ad sets to attract new students from Alberta, British Columbia, Saskatchewan, and other areas of North America.
We created solutions with their CRM so that CPL (cost per lead) and CPA (cost per acquisition) were accessible metrics based on organic and ad buying analytics.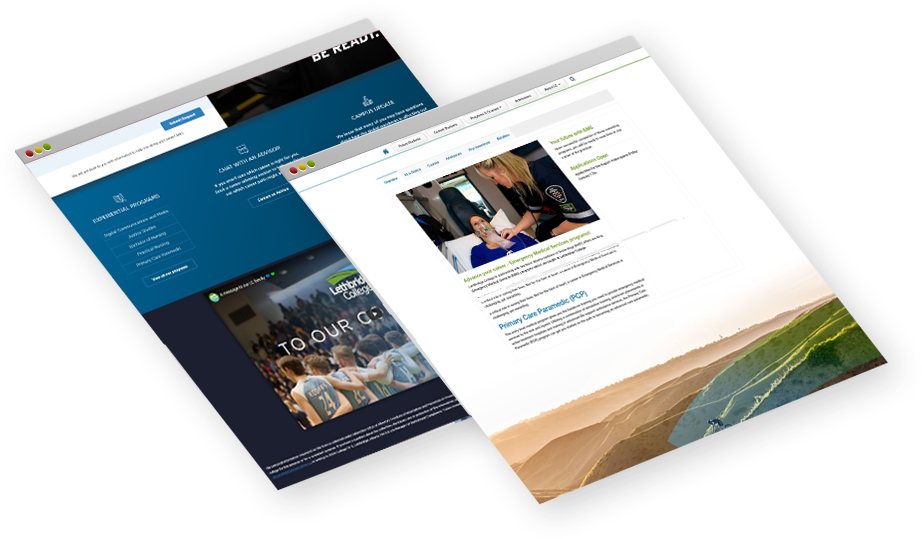 Drupal website development
In short order, we turned terrific page mock ups into a responsive DRUPAL platform for a huge site with significant individual user requirements. Advanced integration into analytics, SEO, CRM, and user security were at the forefront of the site.